Featured Posts
WTF? Good Grief! What are your thoughts to why this keeps happening?
March 1, 2013 at 7:42 AM
I swear, I hear more stories about this all the time...And I never heard of it before about a decade ago..Why does this kind of thing seem to be increasing? WTF?



Florida man swallowed by sinkhole feared dead
By Nick Valencia and Tina Burnside, CNN
updated 7:28 AM EST, Fri March 1, 2013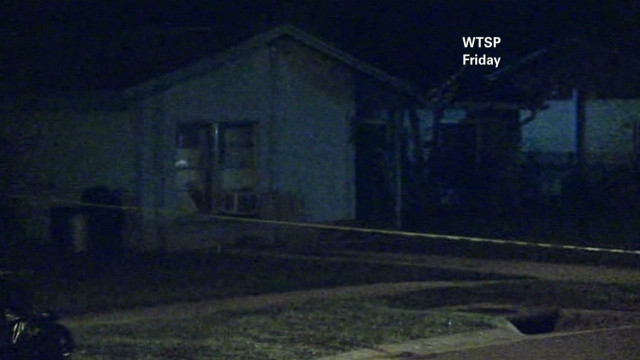 Florida man swallowed by giant sinkhole
STORY HIGHLIGHTS
NEW: The missing man cries as he falls into the hole
NEW: Engineers with monitoring equipment find no signs of life
The victim's brother tries to save the man
The hole is about 100 feet wide
(CNN) -- A man swallowed by sinkhole under his bedroom in Florida is believed dead, authorities said early Friday, after monitoring equipment found no signs of life.
The 36-year-old "is presumed dead" after the incident Thursday night, according to Jessica Damico, a spokeswoman for the Hillsborough County Fire Department.
"It's not confirmed, but I think it's safe to presume," she said.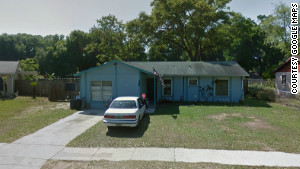 This is a Google street view of the house taken before the sinkhole opened up.
Engineers used monitoring equipment to search for signs of life without success. Some of the equipment went missing in the process.
"There is no evidence of him being alive," she said.
The victim cried out to his brother for help as the hole that opened up under his bedroom in Brandon, a suburb of Tampa. The brother tried frantically to pull him out.
Rescuers had to take the brother away from the edge of the chasm as it continued to grow, with the lost man nowhere in sight.
Using radar, engineers determined the sinkhole is about 100 feet in diameter, but it is not visible above ground except from inside the house.
The ground covering the massive cavity is mostly intact, but it could buckle, taking the entire house down with it -- as well as neighboring homes.
Authorities have evacuated the neighborhood.
The hole occurred naturally, Damico said, and is still actively developing. It is not man-made.
The bedroom is on top of the hole's center. Engineers will return with more sophisticated monitoring equipment after daybreak to get a better idea of its dimensions. They believe it could be 50 feet deep.
Authorities were unable to contact the victim as the sinkhole expanded, and the house was deemed unsafe for rescuers. The local fire marshal has condemned it, Damico said.
Five adults and one 2-year-old child were inside the home when chasm opened up, she said.
The victim's brother, who attempted to rescue him, was first taken to the Red Cross, then a local hotel.
Replies