Michelle Obama'a new haircut
January 18 at 8:48 PM
Yay or Nay.....I think I like it...makes her look younger imo. New one is on the left.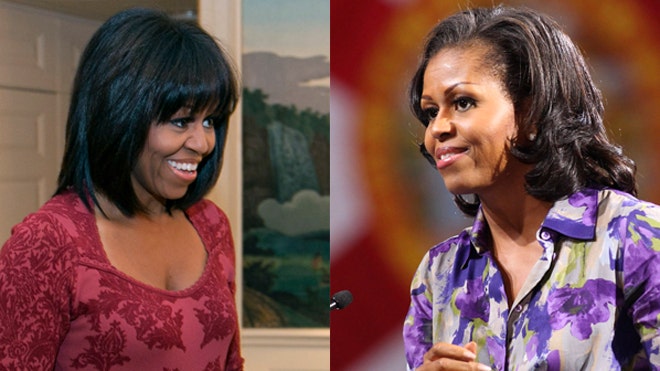 Replies
Which pic do you like? I like the one on the left the best.

Hillary's looked great the day she went back to work an received the helmet as a gift

When she has someone do it for her she's ok..but she was never good at her own hair , remember them awful headbands?

I like Michelle's bangs, they make most people look younger

Quoting yourspecialkid:



I wonder if she would mind helping Hillary with hers.




I love her new cut. It is very flattering.

I like both. But I always like bangs.