Question of the Day 2/5/2013
February 5, 2013 at 8:56 AM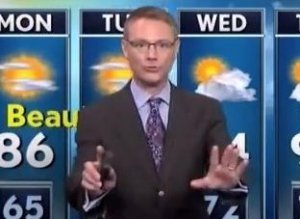 Ladies yesterday Veronica ask you about the weather in your area , so today being National Weatherman Day I want to talk about your local weatherman or weather lady.
Did you have a faviote weatherperson? I do not I use to but she left the station. I have seen her on some car ads so I never change channels when she is on which I am sure is why the car dealership hire her in the first place.
Did you think they are knowledgeable about the weather ? yes I do , in fact there is a new lady on tone of the local channel who I know she knows her weather but I just think she is boring too watch . I would watch her all the time id f she was not so boring because she is very smart. All so the new lady was not hire to replace Julia because we are talking about two different stations.
So lers here it ladies.

Replies