*New Pinata Pics* Toy Story Jessie/Cowgirl Party Progress, Ideas, Advice
October 4, 2011 at 10:10 PM
I finished the pinata & I think it turned out okay for such an odd shaped character lol. His snout looks a little questionalble...but who cares he's being smashed! It's about 38 inches tall. I had to paint it because it's impossible to find brown tissue paper around here :( I tried to order online(kinda last minute) but they only sold in bulk and etsy prices were crazy. But the craft paint was cheap & it worked. I can't wait to see this thing smashed because it was a *swear word* to make lol. What do you think?? Oh, and if anyone has any other fun game ideas please post em here. I have lots of pirzes for the kids!!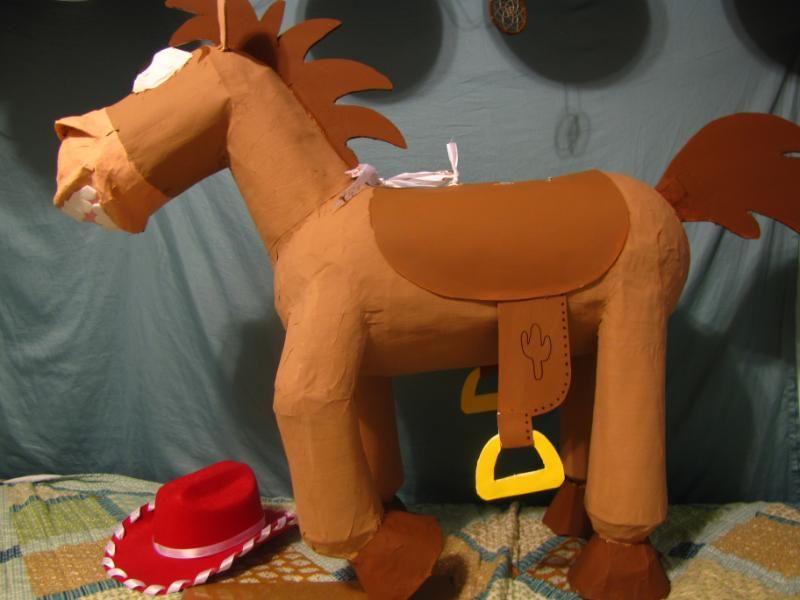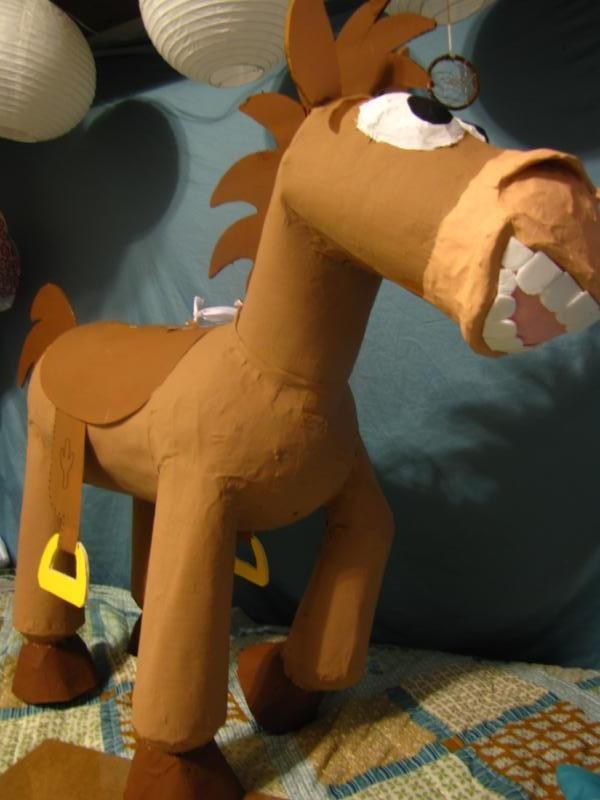 Hi I'm back! I've had computer problems since December and then Photo problems and blah! My computer crashed, I lost photshop, problems with Flickr... But I recently bought a new photoshop disk & I'm using photobucket now for pics.
Anyway, the next theme is Cowgirl Jessie! I need help on deciding which invites to print(have to print tomorrow) and I also have an extra pack of goodybags if anyone throwing a Jessie party wants them. I'll pay for shipping, I just want to make sure someone who gets them is having a Toy Story or Jessie party. If a lot of people want them just post saying so it and I'll do the random.org thing in about a week.
On to the pics! Here's what I bought/made so far.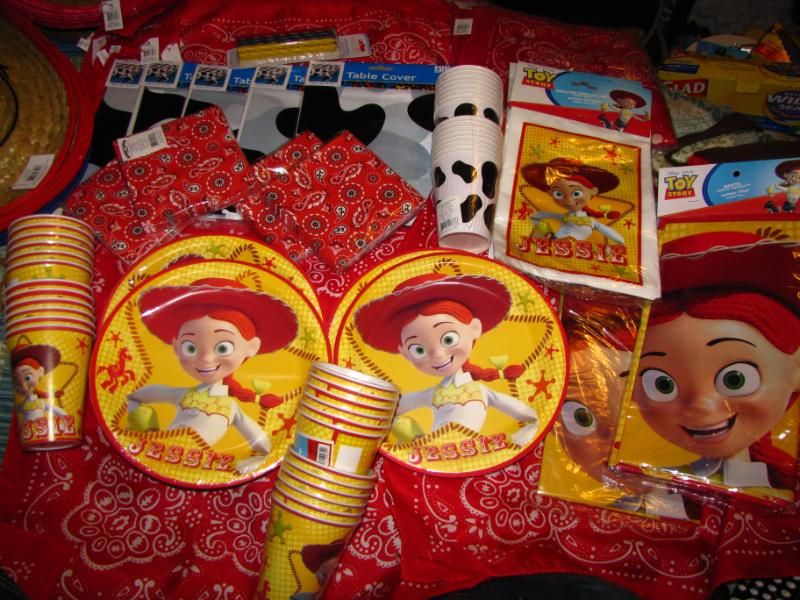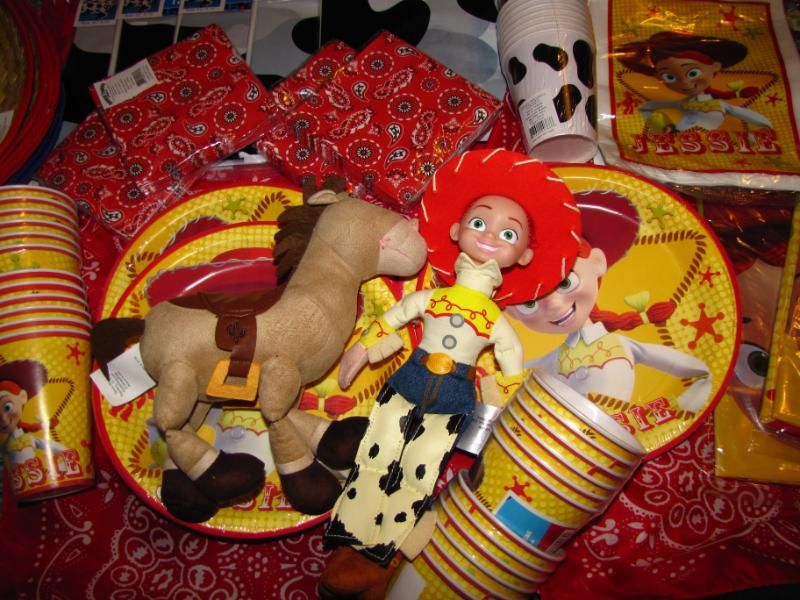 Outfits for pics & maybe for the party. My grandma made the skirt, I bought the shirt for $7, underskirt for $8, the other outfit I just used clothes from a thrift store and painted them to look like Jessie's oh and added some white felt for the fringies. Felt hat from walmart that I later took off the black and added white ribbon.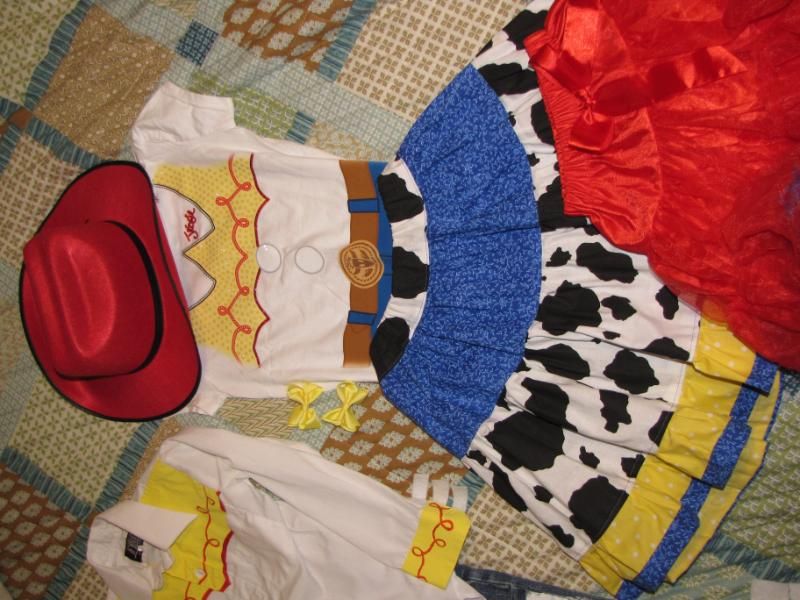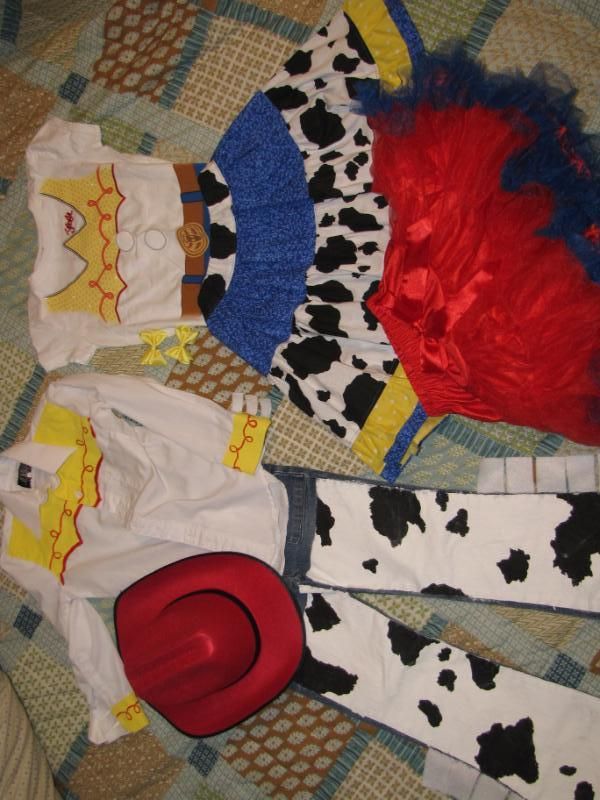 Boots from Disney online shop for $25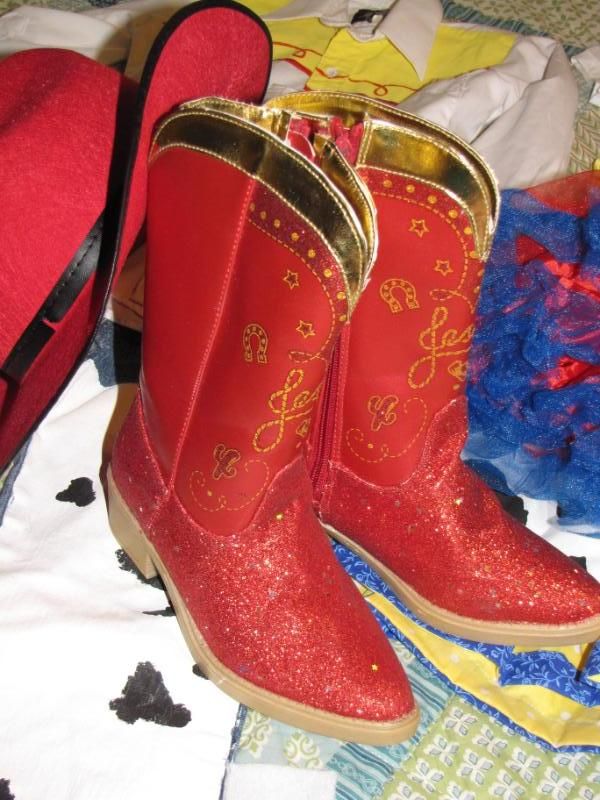 Gift from Disney, got it all on sale!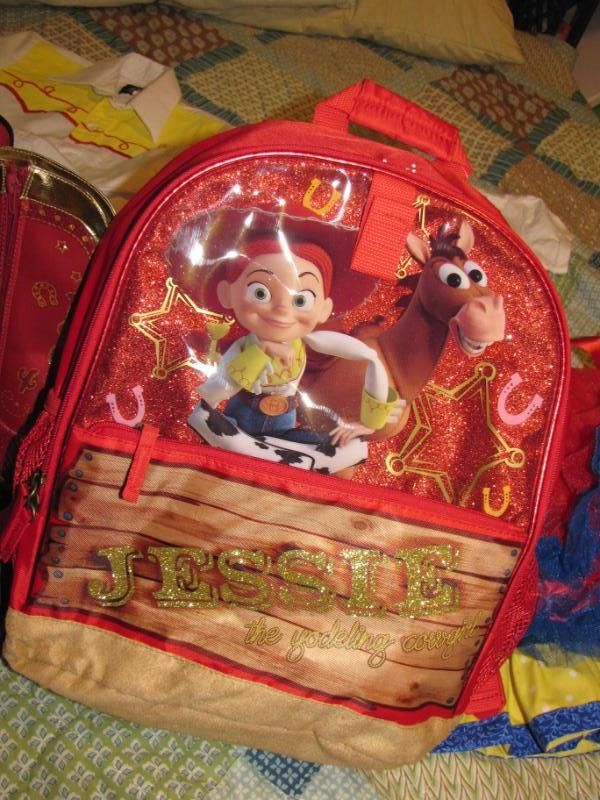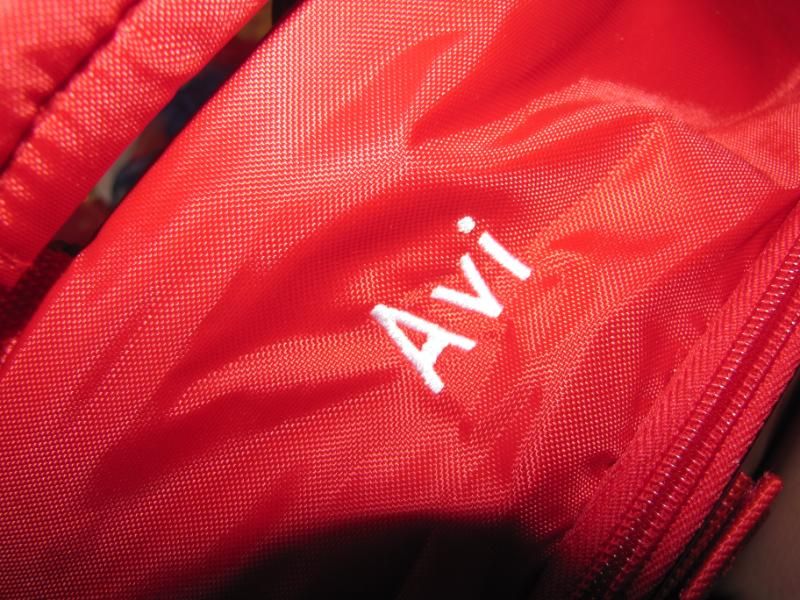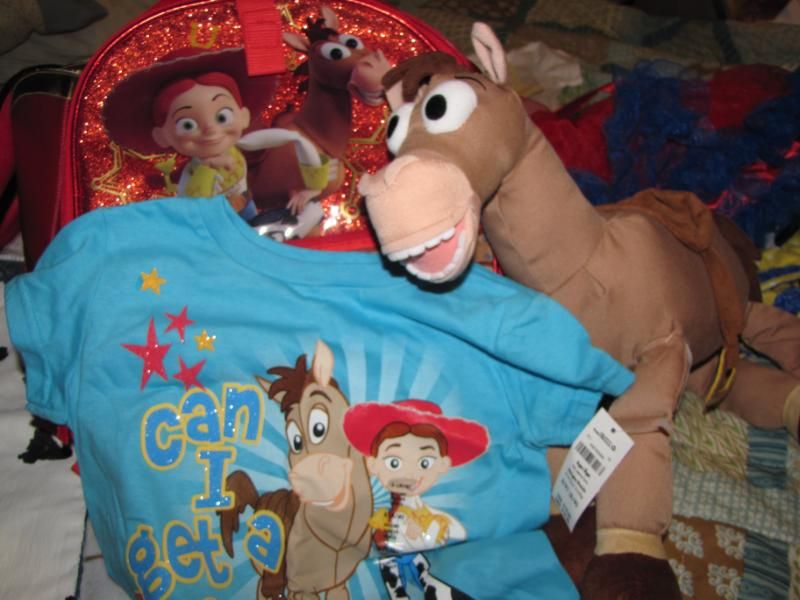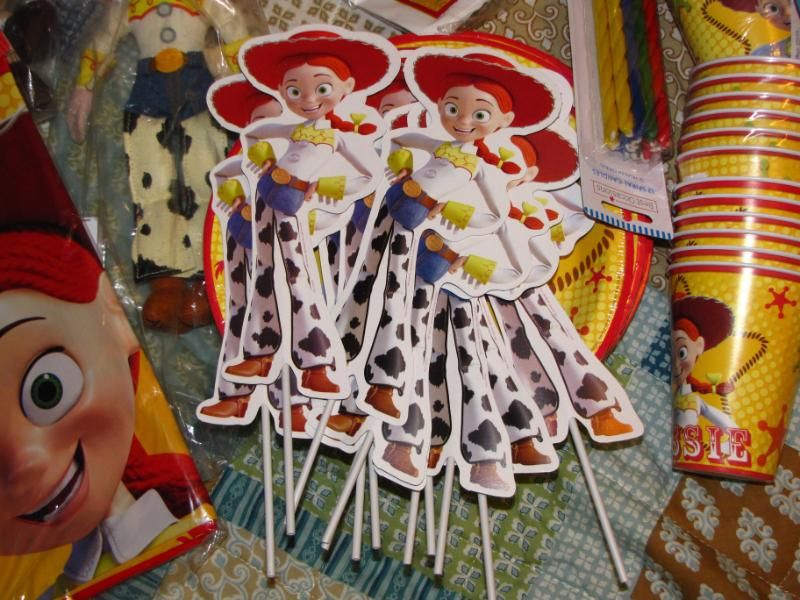 Centerpieces? I tried to find actual cowboy boots for this but I found these cups for about $1 each, not sure about them though...not what I wanted...Opinions?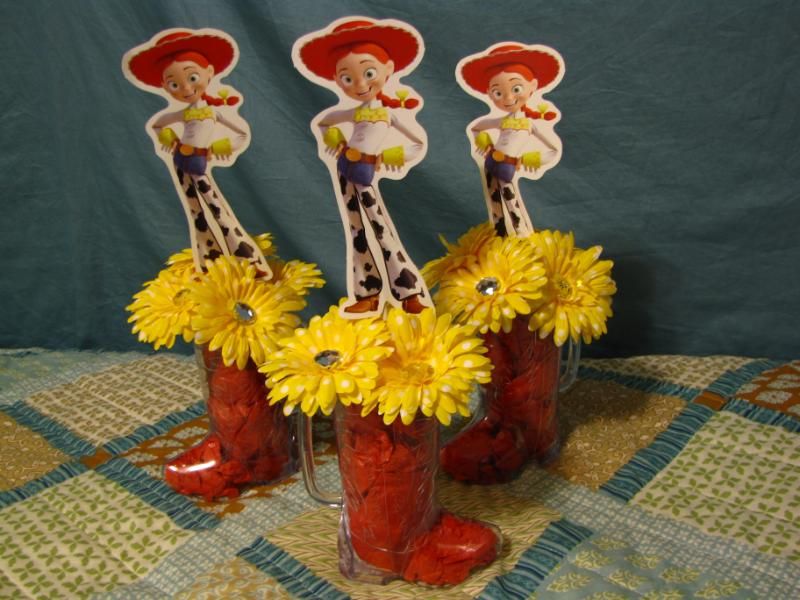 Charms for an activity. Jessie & Buzz for the boys. Got these off of ebay.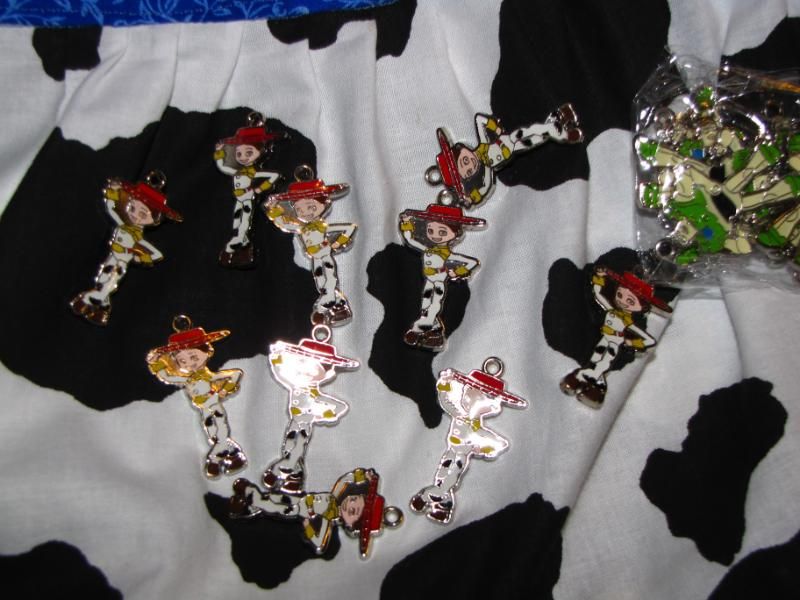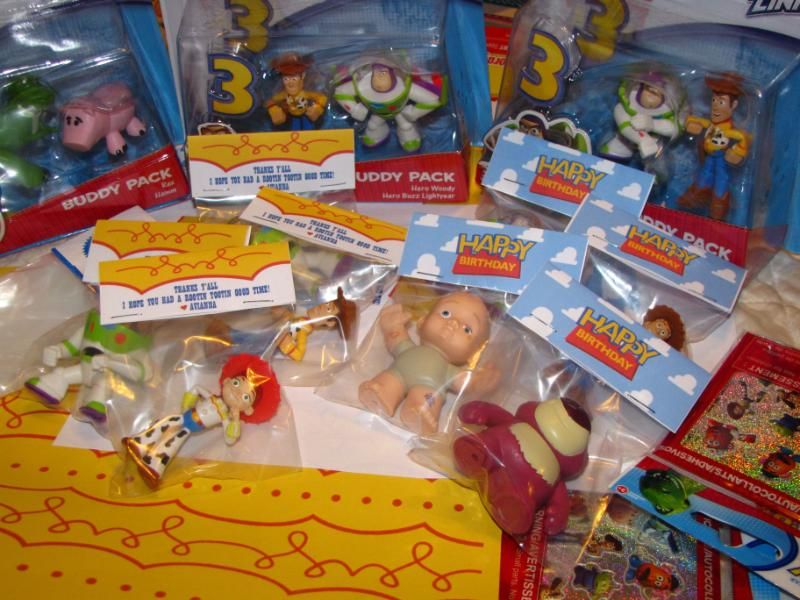 Got these little figures off of ebay for super cheap! I bought the labes from someone on esty & printed them off.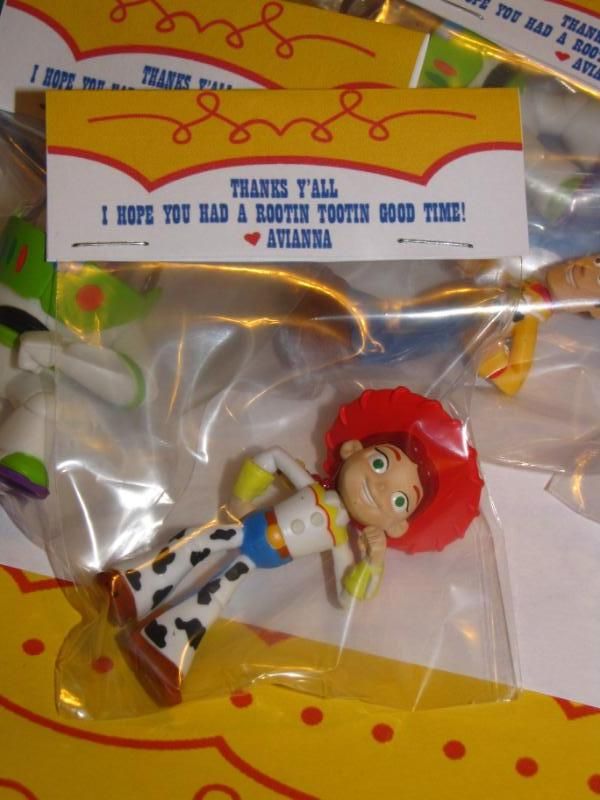 Cake topper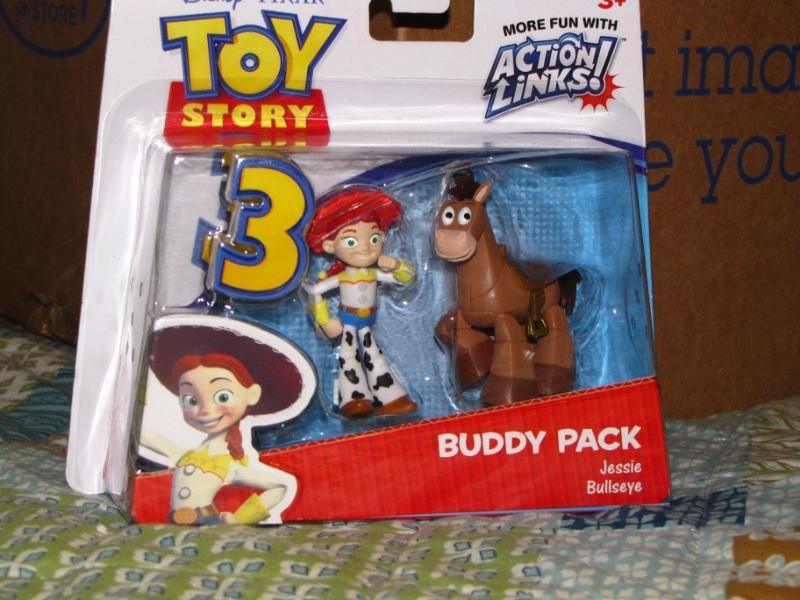 Jumbo wall decorations from ebay. Not a deal lol. All of the Jessie party stuff was way expensive on ebay :(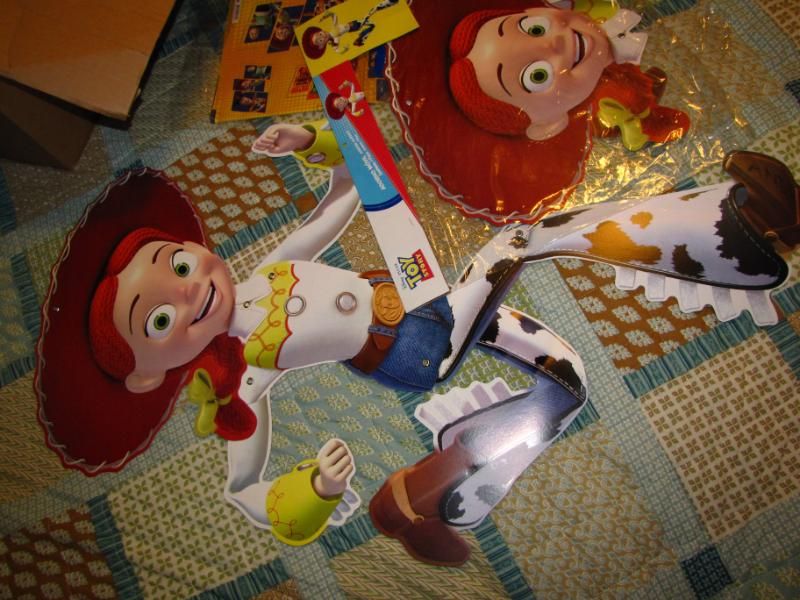 Banner I made with printables & scrapbook paper. I don't have a cricut :/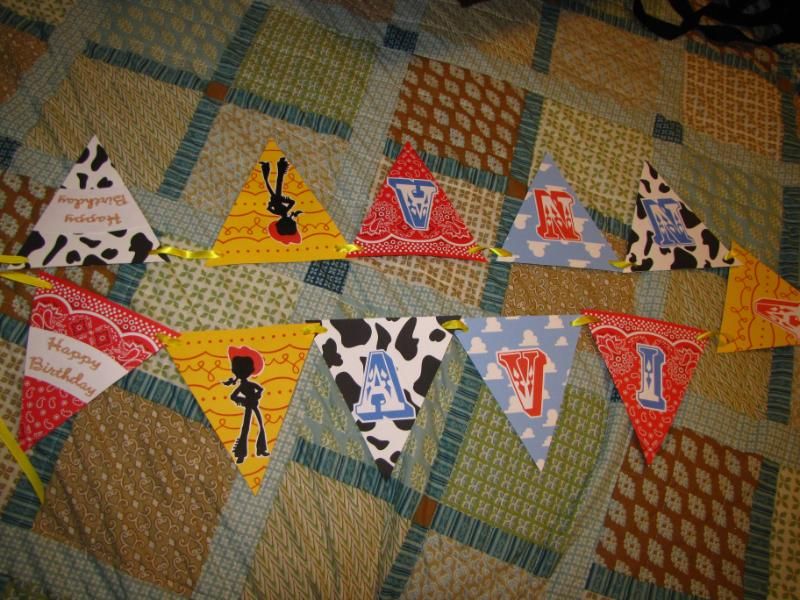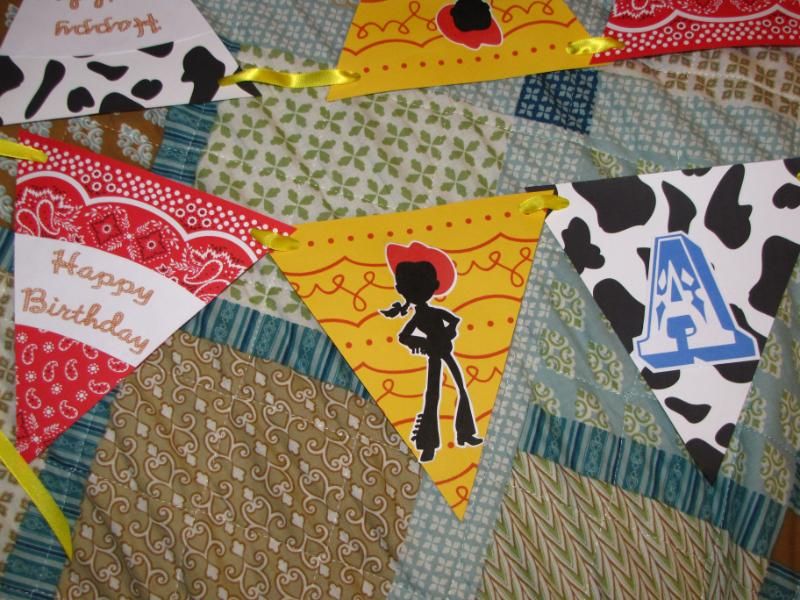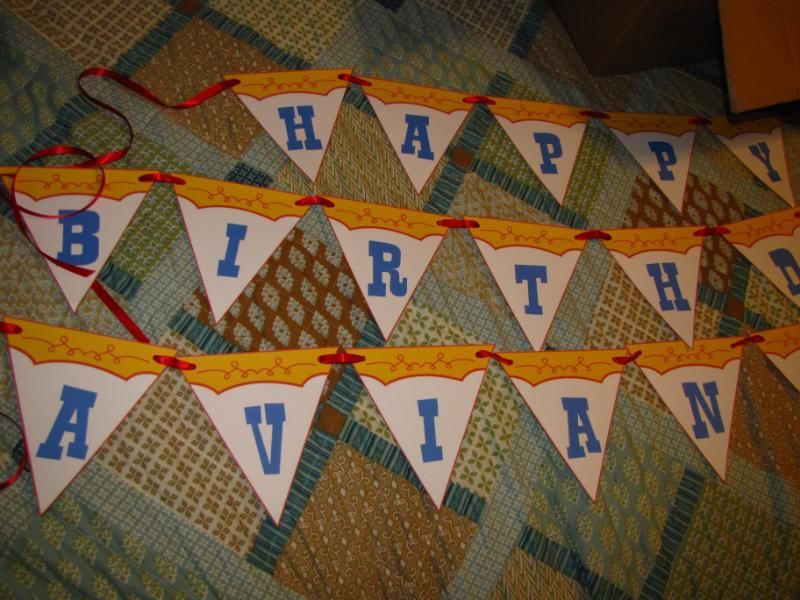 For the cake table. I also got some of those push up cake pop containers & hopefull I can make some cute treats to go along with the theme.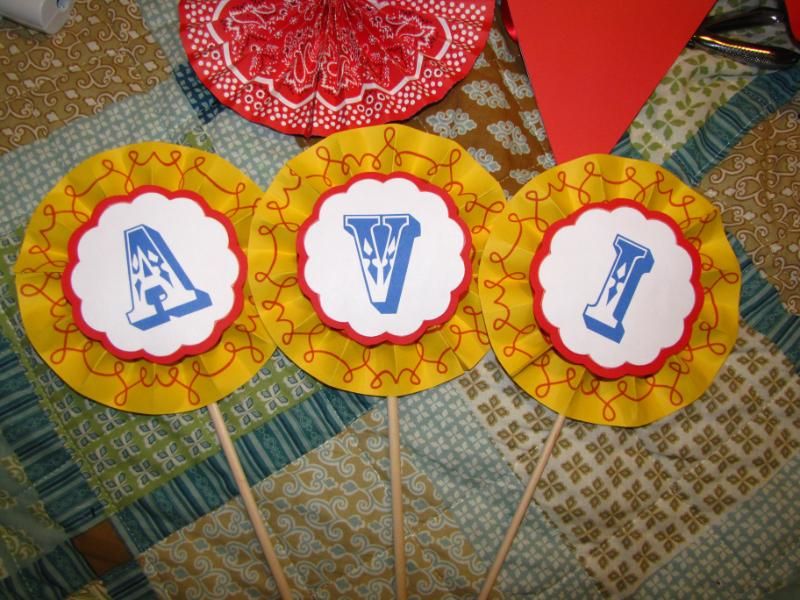 Hanging decorations I made with left over paper from her last party & pics printed off the internet.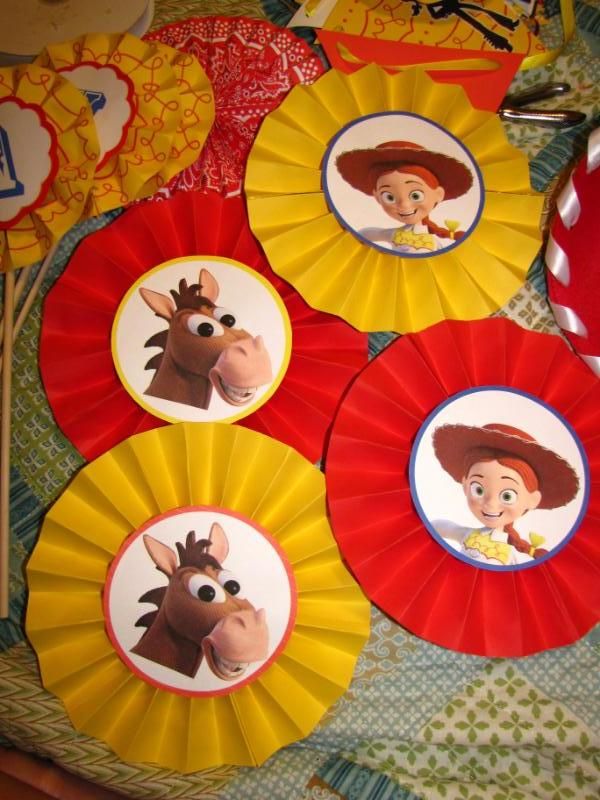 Hat, not sure if I should put the "A" decoration on or not...what do you think?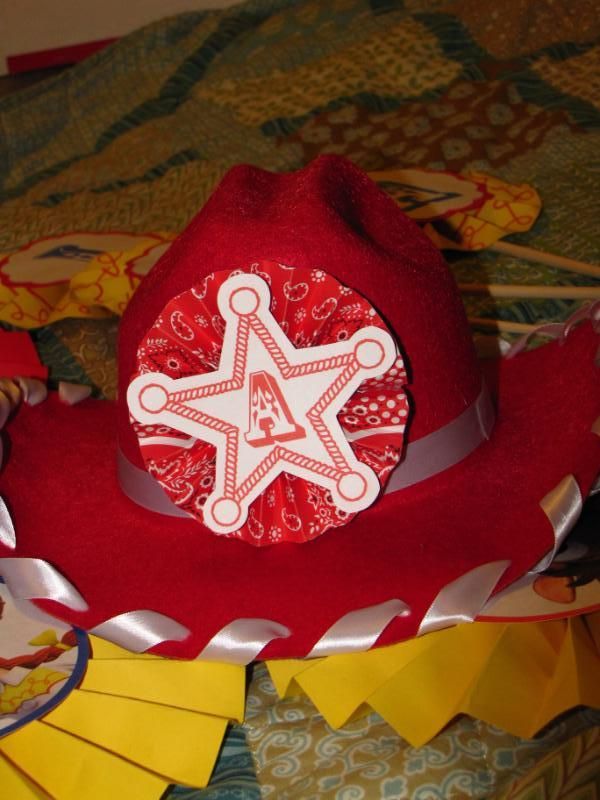 Hats for Guests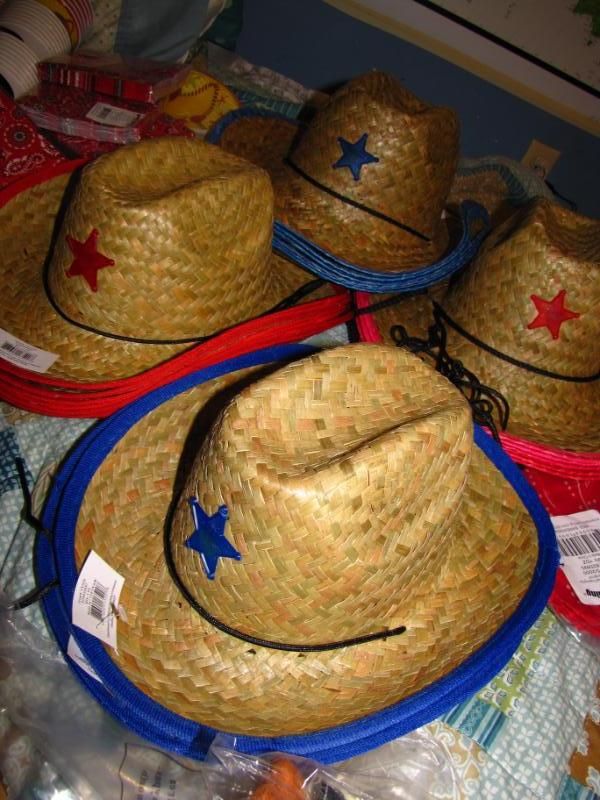 Bandanas for guests. Slappy bracelets for pinata.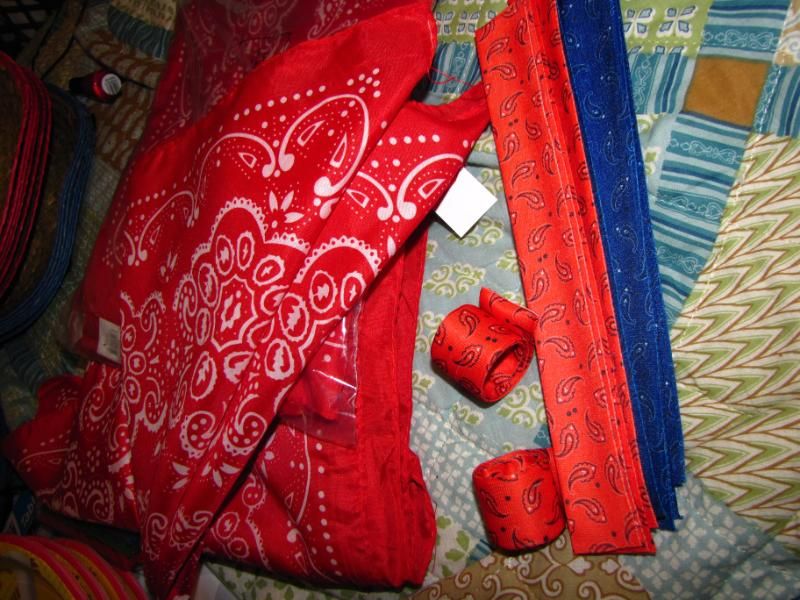 Decorations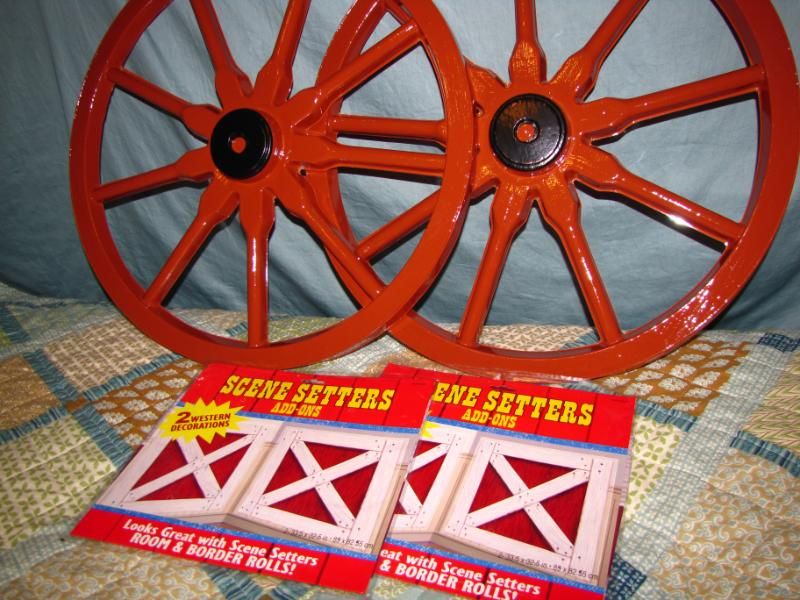 Okay invites, which one should I print?
#1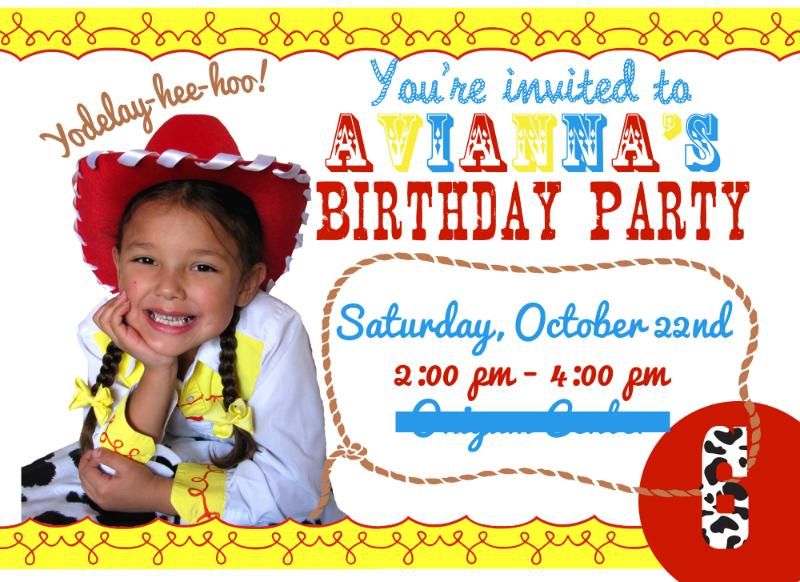 #2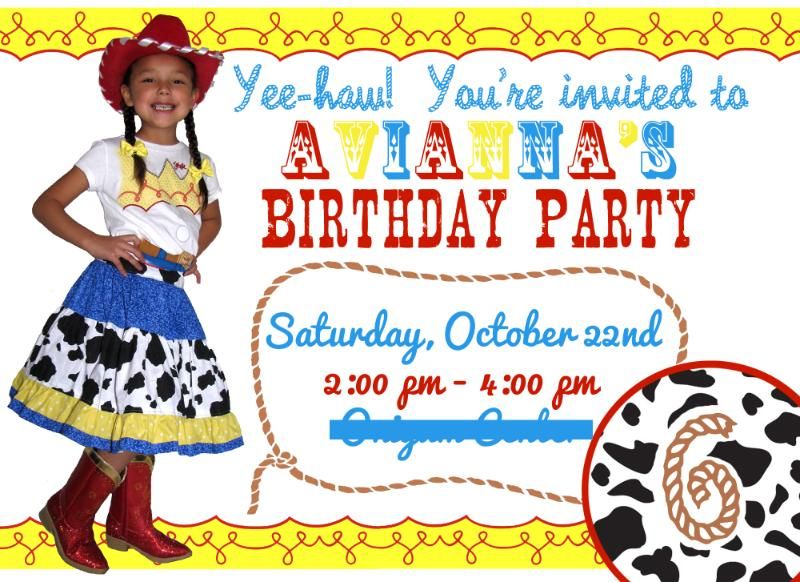 I also need ideas for games. I tried & tried to find pony rides but there's nothing like that around here. She doesn't care though she said we can just play games lol. We are having a pinata(I'm ATTEMPTING to make a Bullseye pinata), printed off pin the tail on bullseye, root beer ring toss, making bracelets, making farm balloon animals, and possible a needle in a haystack game. Not sure about that one since it sounds so messy. Any ideas? For crafts or games? I have a lot of prizes for the kids that I got from target clearance & the dollar store. Thanks!!
Replies