Featured Posts
My Neighbors are going to hate me -_-
November 30, 2012 at 8:57 AM
AFTER SAYING THIS A FEW TIMES I WILL POST IT UP HERE. I have already contacted the city. It IS allowed. I just need permits.
I am a country girl stuck in the city. To me teaching kids where food comes from is VERY important. I live in an area that everyone is very close together (our drive way has a 6 inch strip of grass and a metal fence between our drive way then theirs. Theirs touches the house. I have a 8 inch strip of grass between my house and driveway.) . I have been working on puting things like blueberry bushes (so far 6 planing on 12), raspberry bushes (have two want 9), Strawberries (none yet), Veggie garden up front, fence lined with corn. WELL...We are talking about geting a permit to build a chicken coop and then geting a permit to have chickens on the property! SHoule we do this we are planing on having between 6 and 10 chickens (no roosters). LOL well atleast they make less noise than my nehbors Yappy dog. I found 4 diffrent coops I like. ALL flooring will be sand for easy cleaning (including in the run). Hoing with Rhode Island Reds who lay up to 5 eggs a week so if we went with 10 we would have 50 eggs a week. This means the kids could gather the eggs and sell the extra.
2 of the nehbors have anoying as hell pets. A cat that had been shitting on my lawn. (sprinkilers stoped that), and a none stop yapping dog. Oh and the one with a yapping dog has a house alarm that goes off atleast once a month and will go one for an hour or more.
IF YOU CLEAN TWICE A DAY HELL EVEN IF YOU CLEAN THE CAGE ONCE A DAY AND PUT THE WASTE IN A CLOSED CONTAINER YOU DO NOT GET THE SMELL
FOR ME NONE OF THE COOPS WOULD BE PAINTED THEY WOULD ALL BE STAINED WOOD.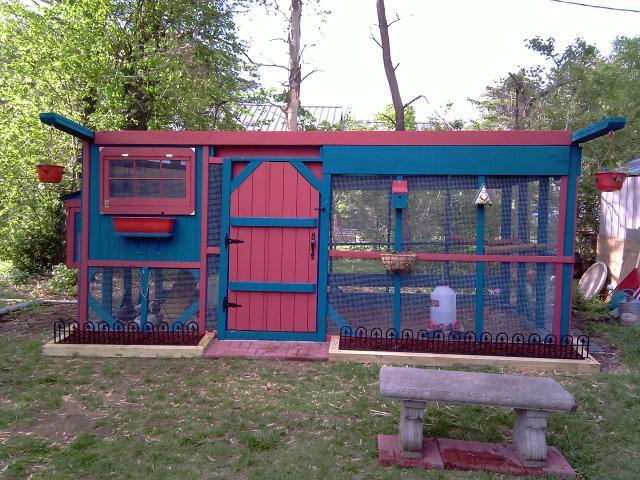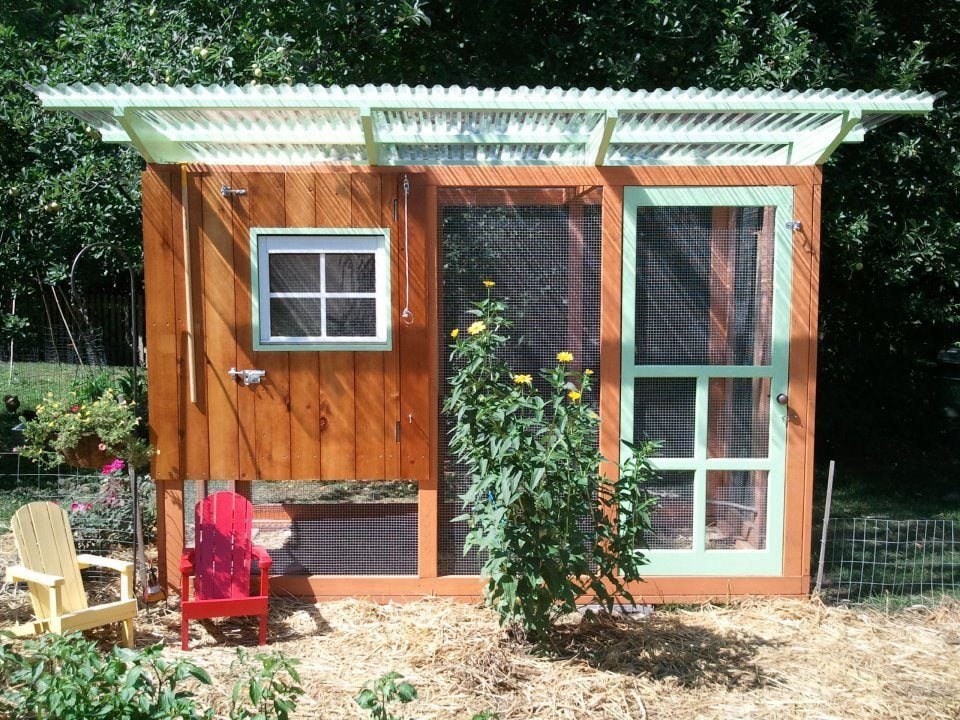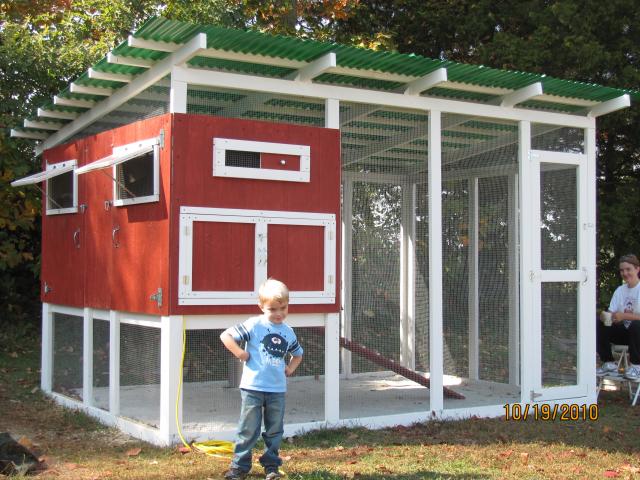 This is our house and yard (the grape vines are gone)
We will be taking the plants out of the back (weeds) and puting it behind the brick building. Again grape vines are gone.
which coop do you like better?
Only group members can vote in this poll.
15% - 1
47% - 2
26% - 3
10% - 4
Replies