Over the river and through the woods .... (just for fun!)
November 18, 2012 at 1:14 PM
...to Grandmother's house we go!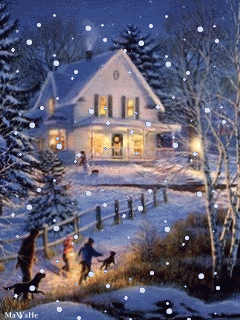 Hey, I'm sure most if not all of you have heard the song, right? Anyway, let's make this a game!
I'm Grandmother, and you're invited to my house for a holiday dinner. I'm serving turkey and ham, but everyone else has been asked to bring one of their favorite dishes to pass. Don't forget appetizers, soups, desserts, or salads!

So, what would you bring? One item per reply, please...and if you have a recipe to share, that would be GREAT!
Replies
November 18, 2012 at 1:57 PM

Tres leche cake

ingredients

1/2 cup (1 stick) butter, melted and cooled, plus more for baking dish
1 1/2 cups all-purpose flour
1 teaspoon baking powder
1/2 teaspoon coarse salt
5 large eggs
1 cup sugar
1 teaspoon pure vanilla extract
1 can (14 ounces) sweetened condensed milk
1 can (12 ounces) evaporated milk
1 cup whole milk
2 cups heavy cream
5 cups fresh fruit (optional), such as oranges or berries, for serving

Directions

Preheat oven to 350 degrees. Lightly butter a 9-by-13-inch baking dish. In a medium bowl, whisk together flour, baking powder, and salt. In a large bowl, using an electric mixer, beat eggs and 3/4 cup sugar on high until pale and thick, about 4 minutes. Add vanilla and beat to combine. With mixer on low, gradually add flour mixture and beat to combine. With a rubber spatula, fold in melted butter until incorporated. Transfer batter to dish and bake until top is golden brown and a toothpick inserted in center comes out clean, 30 to 35 minutes, rotating dish halfway through.
In a medium bowl, whisk together milks. Poke warm cake all over with a wooden skewer or toothpick, then pour milk mixture over top and let cool to room temperature, about 1 hour.
Whip cream and 1/4 cup sugar to medium peaks. To serve, spread whipped cream evenly over cooled cake. Top with fruit if desired.

Cook's Note

If you use a metal baking pan, keep a close eye on the cake -- it will be done in about half the time.