Over the river and through the woods....
November 18, 2012 at 12:55 PM
...to Grandmother's house we go!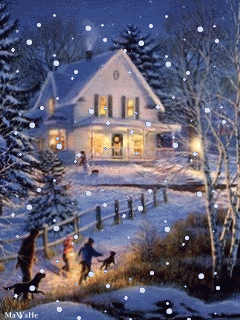 Hey, I'm sure most if not all of you have heard the song, right? Anyway, let's make this a game!
I'm Grandmother, and you're invited to my house for a holiday dinner. I'm serving turkey and ham, but everyone else has been asked to bring one of their favorite dishes to pass. Don't forget appetizers, soups, desserts, or salads!

So, what would you bring? One item per reply, please...and if you have a recipe to share, that would be GREAT!
Replies
November 18, 2012 at 1:41 PM

I will bring napkins & table cloth. Folding table & chairs. Serving utensils just in case you hide yours and cannot remember where you put them. I'll also bring my portable baby changing table and a portable crib. I usually stock the baby changing table with the usual things and also some feminine hygiene products.

If dh hits a deer on the way to your house, I'll make him dress it outside. Make room in your freezer - he hits one every year!

November 18, 2012 at 4:58 PM

November 18, 2012 at 5:02 PM

November 18, 2012 at 7:12 PM




Quoting jessicasmom1:



Cauliflower casserole

Do you have this recipe posted in recipes? I'm making one tomorrow and I've been cruising recipes ... not found one that stands out yet.


The dressing I made for tonight's dinner was a hit, so I'll bring that. I read a few recipes and just winged it from there. 2 loaves of bread cubes, about a pint of chicken broth, sauteed onions and celery (2 whole onions and about 1.5 bunches of celery) and salt, pepper, garlic and sage to taste. Toss it all together and cook until heated thru.

November 19, 2012 at 7:21 AM

I was going to ask for the recipe! Sounds good to me!

Quoting ihave1:



Just reading this makes me gag. lol Im serious tho.




Quoting jessicasmom1:




Cauliflower casserole




November 19, 2012 at 7:59 AM

Spinach salad with glazed pecans and dried cranberries served w/ rasberry vinaigrette dressing.