Don't buy fine jewelry in January
January 12, 2013 at 2:09 PM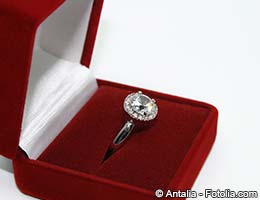 "Because December is such a big month for jewelry sales, it returns to regular prices in January," says Daniel Butler, vice president of retail operations for the National Retail Federation. T hat's particularly true of diamonds and fine watches, he says.
Expect better deals: in December. While not all fine jewelry goes on sale at the holidays, you can find deals of 30 percent to 50 percent off, Butler says.
Or save 20 percent to 30 percent by shopping in August or September, says Hillary Mendelsohn, author of "thepurplebook" online shopping series and founder of ThePurpleBook.com.
What is on sale in January: costume jewelry.
"The new spring stuff is coming out, and fall stuff will be on clearance," Butler says. You save anywhere from 50 percent to 70 percent off.
One unexpected surprise on the sale table:cashmere.
" A lot of department stores will carry cashmere for the holidays, so January is a great time of year to buy," says Mendelsohn. "It's nuts -- it will be at least 50 percent off the ticketed price," and sometimes as much as 70 percent off, she says.
But timing is everything, so pick it up "literally right after Christmas -- Dec. 26 through January," she says.
Replies